Modeling Real Estate Strategies in Retirement
MoneyBee models future home purchases and sales, rent, mortgages, property taxes, maintenance expenses, rental income.
---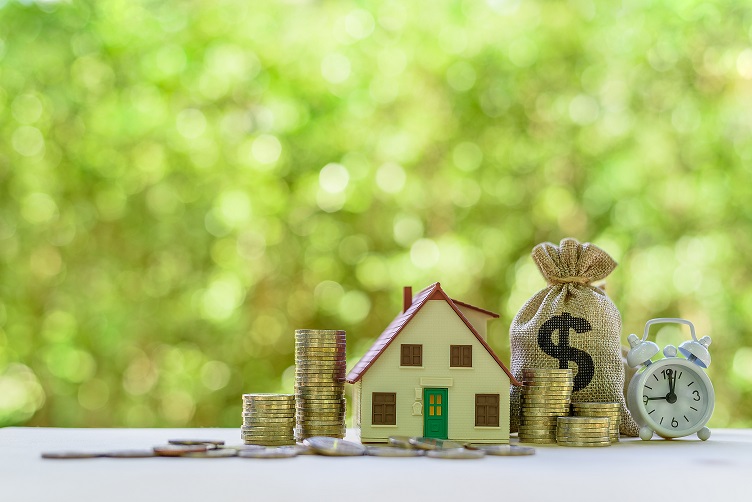 Thinking of downsizing from your suburban home to a less expensive one when you retire? Planning to acquire a rental property to fund your retirement? Hoping to live part-time in your favorite vacation spot? Expecting your mortgage payments to continue into your retirement years?
These are all examples of questions you may be asking regarding your real estate strategy, which can play a critical role in your retirement planning. Whether you choose to rent throughout retirement or consider one or more home purchases and sales, having an accurate estimate of how your choices will affect your retirement economy is crucial for your retirement planning.
---
Planning to retire mortgage-free?
Do you plan to retire after your mortgage is paid off and live in the same home for the rest of your life? Or are you currently renting and planning to rent for the rest of your life? If your situation falls in one of these categories, you probably have a pretty good idea of what your home-related expenses will be in retirement.
In these simple situations, all you need to do is make sure inflation is reflected correctly. Your property taxes or rent will grow with the real estate inflation in your area, while your other home expenses most likely will grow with general inflation.
Downsizing your home after retirement?
If you are a homeowner in one of the more expensive metropolitan areas, you have probably considered the possibility of moving to a less expensive area. Who wouldn't like to improve their quality of life in retirement with the net gain from downsizing?
But how much will you actually earn on the sale after sales commissions and taxes? And how much will it improve your quality of life in retirement, when spread over the rest of your life?
First of all, the money you make from the sale is subject to capital gain tax. Next, you have to subtract any outstanding mortgages on your old property, the sales commission (usually 6% of the home value), a conservative projection of how much your new home will cost, how much you'll offer as a down payment, what your new mortgage payment will be (if any), your new property taxes, and other home-related expenses.
Are you as ready to downsize as you think you are?
People commonly overlook how much downsizing they can actually handle. To avoid ending in a situation you regret down the line, try spending some time in the area where you plan to retire before you make your final decision. Talk to locals, make some friends. After a few years of visiting, do you still feel you can live there full-time for 20 or 30 years in retirement? Consider that your energy level and mobility may change with age.
There are reasons why some places are drastically more expensive than others. Perhaps some of these reasons don't apply to you or won't apply to you after you retire. But what you don't want is to save for retirement with downsizing in mind, only to find out (after you have already retired) that you don't feel like leaving your home after all.
Finance your retirement with rental income
Buying a rental property comes with many of the same considerations as buying a new home. But in addition, you also need to consider property management fees, a conservative estimate of how much rent you can expect, and a reasonable estimate of the real estate inflation in that area.
You may also consider the possibility that you won't be able to keep up with your rental business for the rest of your life. This is less of a concern if there are good property management companies in the area. But even then, there will be plenty of day-to-day decisions that only you, the owner, can make. You may consider modeling a scenario where you sell your rental property when you reach a certain age and add the proceeds to your regular savings.
If you consider renting out a part of your own residence, then also consider a stop date for your rental income. Even if you luck out with one great renter after another, there will still be considerable amount of work and inconvenience to you. It's worth knowing what would happen if you stop receiving that rental income five or ten years into retirement or when you pay off your mortgage.
Will you still be paying off your mortgage after you retire?
There are many reasons this can happen. Maybe you bought your first home late into your career because home prices in your area were prohibitively high. You started a family and bought a home relatively late in life. You refinanced your home during the record low interest rates following the 2008/09 financial crisis or during the 2020/21 COVID-19 pandemic.
Your income needs in retirement will be dramatically different before and after your mortgage is paid off.
You cannot afford to ignore the timing of your mortgage in your retirement planning. But you don't necessarily have to delay retirement until your mortgage is paid off. You just need a reliable plan to make sure you are able to pay off the remainder of your mortgage and save accordingly.
Snowbirding
This is a common scenario. New Yorkers dream of spending their winters in Florida or the Caribbean. Californians dream of spending their winters in Hawaii or Mexico. People with ties to their old country dream of spending a few months of the year there. Countless others have fallen in love with a beautiful spot somewhere on the globe where they wish to spend a few months every year after they retire.
Continuing to own a property back home is a great way to finance such a retirement lifestyle. If you plan to live permanently somewhere else, you can generate rental income and keep the security of having something to return to should you choose to come back home at some point. And if you plan to winter in a warmer climate, you can earn some additional rental income during those periods.
Regardless of whether you choose to rent out or not, you may still save on utilities and may even be able to suspend some services such as garbage collection, phone, internet, and TV for the months you are away. These details are important to factor in when you plan your retirement.
Conclusion
We have often seen people with limited means do incredible things and live the life of their dreams - all with a little planning and creativity. Regardless of your financial situation, there are probably far more possibilities available to you than you may think.
All you need to do is ensure your retirement planning is taking into account all key financial factors. An online retirement calculator that simply asks for your desired overall retirement income can be dangerously off the mark. You need a calculator that allows you to price out your real estate strategy separately and accurately.